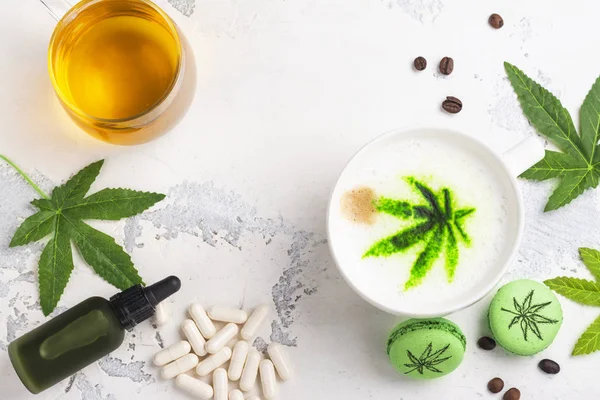 The CBD market is growing exponentially and all thanks to the continuous research and development in the industry that has brought out its incredible products and benefits. The CBD industry is growing worldwide, and if we talk about its one category of products – beverage; this section is growing quickly and for all good reasons. According to market reports, the CBD industry could reach $20 billion by 2024- with the numbers that staggering, more and more manufacturers and brands are stepping into this industry to start their business.
However, there are also people who are just focusing on a particular section of CBD, and that is CBD-infused coffee. There are people who are settling their business to sell CBD-infused coffee, and if you are also the one who wants to grow in this industry, then it is really important to buy CBD coffee from a wholesaler in New Mexico.
Buying CBD products, specifically, CBD infused coffee wholesale, can open big opportunities for you in terms of money-saving, quality products, freedom of log, labels, and more. In simple words, buying CBD-infused coffee wholesale is the best way for retailers and entrepreneurs to get in on the CBD industry, save a bundle, and even turn a good profit.
There are a lot more benefits of buying Wholesale CBD Infused Coffee, and here in this writeup, we will go over the top benefits of buying wholesale CBD coffee so that you can make your best decision for yourself and for your customers. Take a look!
Wholesale Purchase Lets You Save Money:
When you buy CBD coffee in wholesale quantities, it will save a lot of money because it is relatively cheaper than the cost in retail. When production and buying are in bulk, the CBD coffee purchased is more with the price per unit being lower as compared to buying from a retail store. Moreover, the cost of buying wholesale CBD coffee may be higher in initial purchase but will go lower as the time foes by- you will ending up with the purchase of high-quantities of CBD coffee at prices relatively lower. Here, the best thing is that you get high quality of product at a low price.
Wholesale CBD Let Retailers Grow Their Customer Base:
When you buy CBD coffee wholesale, you can decrease your overhead and offer your customers a better price without impacting your profit. With a good wholesale purchase, you can provide the most competitive prices in town, and there you can attract more customers easily. This way, you can easily set up a strong customer base in the market.
Wholesale Purchase Gives You Guaranteed Quality:
Buying CBD coffee is quite a tough choice for both the buyers and the consumer. But buying CBD coffee from wholesale gives you the assurance of purity and quality. This is simply because CBD coffee has been tested in reputable labs for purity under the guidance of experts. This means, if you are choosing wholesale CBD infused coffee, then you will be getting the additives-free CBD coffee. This will not only help you boost your confidence in selling coffee on the market but will also help you win the trust of your customers by providing them with the best quality products.
Buying CBD coffee wholesale in New Mexico is quite easy, but what difficult is knowing which seller is reliable and trustworthy. Therefore when you are connecting with a wholesaler for your CBD coffee business, ensure to do proper research about the seller. Also, consult known people who have been in touch with the particular seller to make a good business deal.